Testimonials
Gary B. said :
Keith and I have known each other for many years. He is a good friend who built and designed my first website in 2007. Keith is a PHP programmer who is well versed in building websites from scratch or helping clients improve existing websites. He knows different types of programming languages so be sure to consult with Keith to see if he can help you. If you have a website and want to upgrade/improve it, or you are considering building a new website, he can likely help. He understands websites from a programming point of view and from a business person's viewpoint as well – a rare combination.
Terry S. said :
Keith is probably the best PHP programmer in the country today. I have worked with Keith for over seven years now. Never in that time have I ever come away disappointed with the work he has done for me.
I would highly recommend Keith for any type of work I need done, especially in the SEO arena. Keith probably does more research and more homework on any project than I will ever know.
Do not sell yourself short without first talking to Keith about ANY project you need done!
---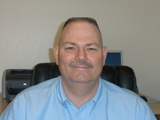 My name is Keith Smith. This is my website. It was handcrafted by me as an example of my skills. It is not as beautiful as what a website designer might have been able to create, however it is clean, simple, and functional. I am not a designer, I am a programmer.
If you have a project you would like to talk to me about, please call me at 480-748-9893 or complete my Project Request Form.
---
I look forward to hearing from you soon.