PHP Project Request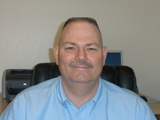 If you need a PHP Programmer, please complete the form below and I reply as soon as I can.
If you would like, you can call me at 480-748-9893.
I look forward to working with you on your project.
* Required Field
I am located in Arizona where we do not paricipate in Daylight Savings Time.
I work remote and keep regular business hours of 9am - 5pm Monday through Friday.