Privacy Policy
This privacy policy describes PHPProgrammer.org's approach to privacy.
PHPProgrammer.org is committed to ensuring that your privacy is protected. In a nutshell, PHPProgrammer.org collects none of your personal data and does not utilize cookies.
The only data collected is on the Project Request Form. The data provided is used for PHP programming projects.
Website Visitors
Like most website operators, PHPProgrammer.org collects non-personally-identifying information of the sort that web browsers and servers typically make available, such as the browser type, language preference, referring site, and the date and time of each visitor request.
PHPProgrammer.org's purpose in collecting non-personally identifying information is to better understand how PHPProgrammer.org's visitors use its website.
PHPProgrammer.org also collects potentially personally-identifying information like Internet Protocol (IP) addresses. PHPProgrammer.org does not use IP addresses to identify its visitors and does not disclose such information.
Gathering of Personally-Identifying Information
PHPProgrammer.org collects no personally-identifying information other than that which is submitted via the project request form.
All of the information that is collected on PHPProgrammer.org will be handled in accordance with GDPR legislation.
Third-Party Links
Our website may contain links to other websites provided by third parties, not under our control. When following a link and providing information to a 3rd-party website, please be aware that we are not responsible for the data provided to that third party. This privacy policy only applies to PHPProgrammer.org, so when you visit other websites, even when you click on a link posted on PHPProgrammer.org, you should read their privacy policies.
Aggregated Statistics
PHPProgrammer.org may collect statistics about the behavior of visitors to its website. This information is only used internally.
Cookies
PHPProgrammer.org does not use Cookies.
Privacy Policy Changes
Although most changes are likely to be minor, PHPProgrammer.org may change its Privacy Policy from time to time, and at PHPProgrammer.org's sole discretion. PHPProgrammer.org encourages visitors to frequently check this page for any changes to its Privacy Policy. Your continued use of this site after any change in this Privacy Policy will constitute your acceptance of such change.
---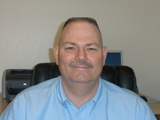 My name is Keith Smith. This is my website. It was handcrafted by me as an example of my skills. It is not as beautiful as what a website designer might have been able to create, however it is clean, simple, and functional. I am not a designer, I am a programmer.
If you have a project you would like to talk to me about, please call me at 480-748-9893 or complete my Project Request Form.
---
I look forward to hearing from you soon.